A word
from inside
« When I arrived at Engelwood I was immediately integrated, my tasks allowed me not to see the days pass. For me as an employee, working in a good atmosphere allows me to be more productive and Engelwood understood this very well. »
By Engelwood Admin | Dec 12, 2022
There will be many opportunities for you to take part in our internal events at Engelwood which aim to promote a cohesiveness between our teams in a relaxed, social environment.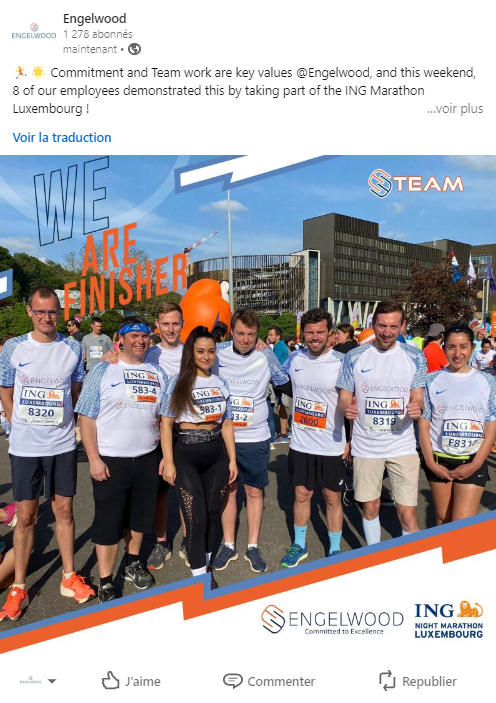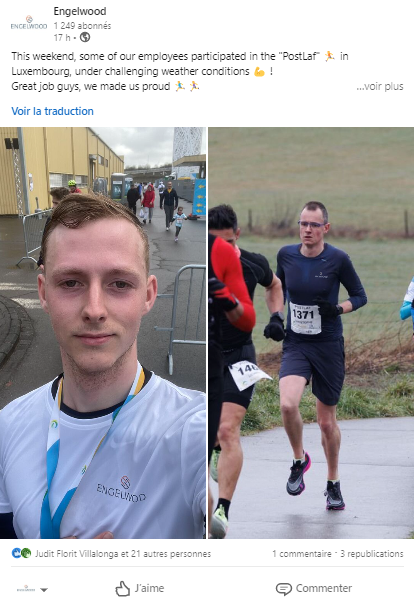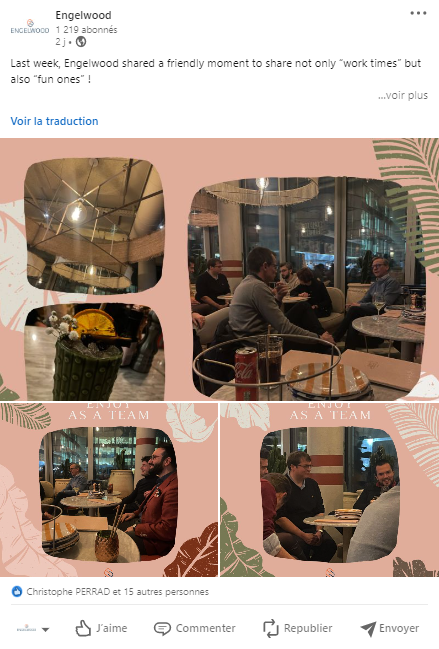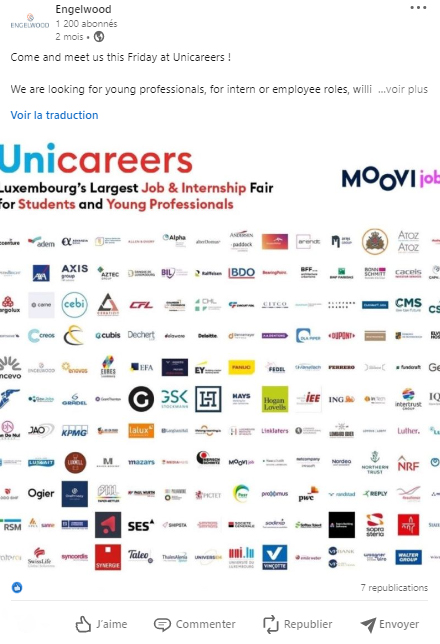 By Engelwood Admin | Dec 12, 2022
Discover our latest news and our events. Engelwood provides its employees with internal events to promote sharing and team cohesion.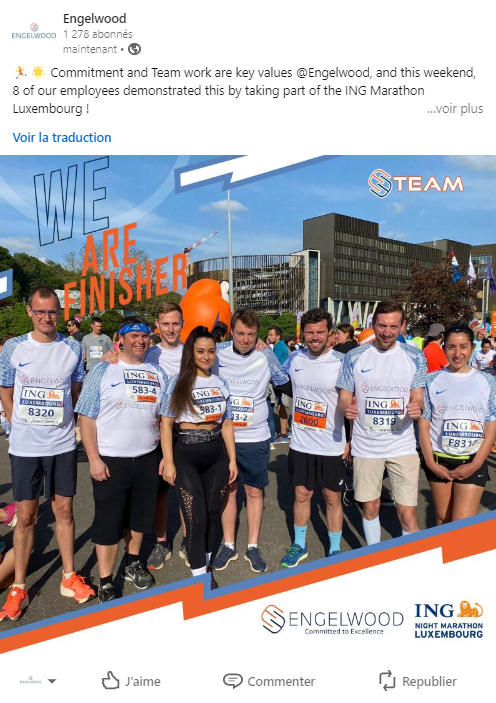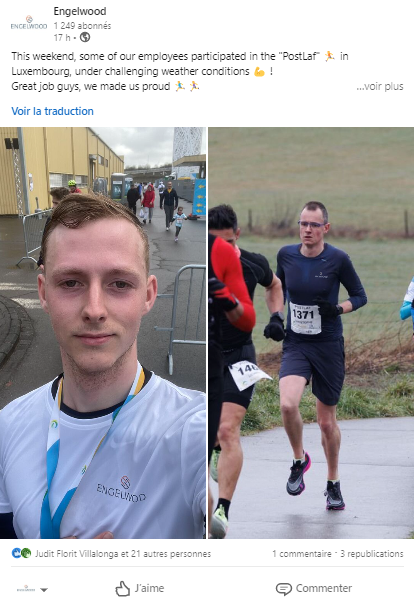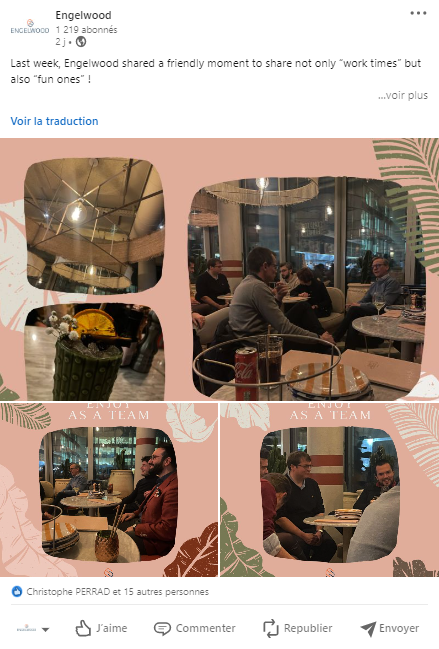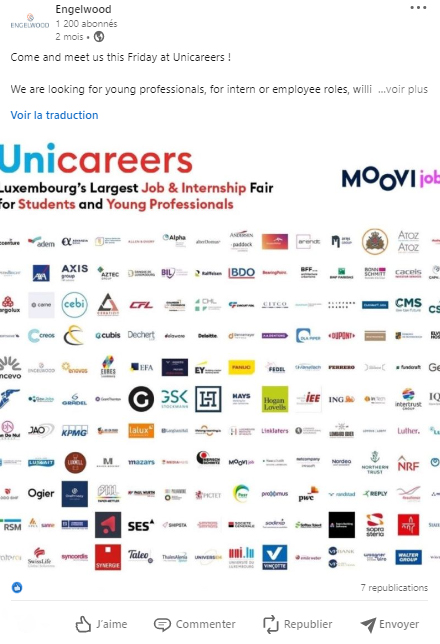 A word
from inside
« When I arrived at Engelwood I was immediately integrated, my tasks allowed me not to see the days pass. For me as an employee, working in a good atmosphere allows me to be more productive and Engelwood understood this very well. »